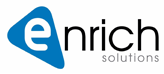 Category
Engineering / R&D Jobs
Posted On 22-May
Offer Salary
₹30000 To ₹70000
Job Description
Sap Consultants Immediate hiring for MNC Companies.
Desired Candidate Profiles :
• Bachelor\'s degree in Any Specialisation.
• Knowledge of Any SAP Module ( MM, PP, FICO, SD, ABAP, BASIS, PIPO, FI, HCM, GRC )
• SAP-accredited certification or Training.
• At least one 1year of experience as a SAP consultant in a similar industry.
• Current knowledge of SAP systems, deployment, and integration.
• Great collaboration, interpersonal, and communication skills.
• Superb analytical and problem-solving abilities.
• Excellent organizational and time-management skills.
For more information
Contact - Rashmi - 9019068787.
Share your Profile: rashmi.enrich1@gmail.com.
Overview
Location : Bengaluru , Karnataka
Gender :
Shift : Work From Home
Experience :
Qualification : Graduate
Company Overview
Company Name : Enrich Solution
City : Bengaluru , Karnataka
Contact : 9019068787
Website : https://www.enrichsolution.com/
We commit to assist your organization in making informed decisions about the best Candidate choices for your current & long-term requirements. Our access & Influence among the best talent doesn't just make a change - it makes a difference. We are experts across a wide range of specialized industries and professions, and our actions have a lasting impact on both our candidates and the businesses we work with.