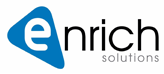 Category
IT Software Jobs
Posted On 14-Jun
Offer Salary
₹120000 To ₹120000
Job Description
Hiring HR Recruiter Female Fresher.s
Graduates: Any Graduate / PG Graduate (2019,2020).
Designation: HR Recruiter.
Shift: Day Shift.
Immediate Joiner.
LOCATION : SILK BOARD ,BANGALORE.
Job description
Roles and Responsibilities
• Sourcing and screening potential IT and Non-IT candidates from job portals.
• Screening eligible candidates.
• Briefing the candidate about the responsibilities, salary and benefits of the job .
• Scheduling interviews for candidates as requested by the client.
• Informing candidates about the results of their interviews.
• Following up on the interview process status.
• Completing timely reports on employment activity
Interested candidates can reach me at rashmi.enrich1@gmailc.om
Contact: Reshmi 9019068787
Overview
Location : Bengaluru , Karnataka
Gender :
Shift : Full Time Jobs
Experience :
Qualification : Graduate
Company Overview
Company Name : Enrich Solution
City : Bengaluru , Karnataka
Contact : 9019068787
Website : https://www.enrichsolution.com/
We commit to assist your organization in making informed decisions about the best Candidate choices for your current & long-term requirements. Our access & Influence among the best talent doesn't just make a change - it makes a difference. We are experts across a wide range of specialized industries and professions, and our actions have a lasting impact on both our candidates and the businesses we work with.