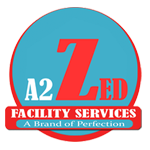 Offer Salary
₹20000 To ₹30000
Job Description
The candidate should have relevant experience in facilities management and security services.
Has to fill open positions of House Keepers and Supervisors as and when required.
Persons having own Bike / 02 Wheeler and holding valid driving license need only apply.
Persons having experience in housekeeping/security management preferred.
Should have good communication skills and be able to speak English, Hindi and Telugu.
Field Officers having team management skills required urgently for corporate services in Hyderabad and Cyberabad. Candidate should be able to control and manage the teams, supervise / monitor the movement of the security guards and Housekeeping Candidates at the allocated sites.
Overview
Location : Hyderabad ,Hyderabad , Telangana
Gender :
Shift : Full Time Jobs
Experience :
Qualification : 12th Pass
Company Overview
Company Name : A2ZED FACILITY SERVICES
City : Hyderabad , Telangana
Contact : 7671954014
Website :
Hiring
Hiring For :
Hiring Phone :
Related Jobs
Search Jobs
Job Type
Job Categories
Education
Filter Jobs